Rapid Antigen Testing Service
Protection against the spread of COVID-19 in office environments.
Why should I test my workplace?
As Australians return to office environments, protection against the spread of COVID-19 has now fallen into the hands of individuals.
If you or your organisation are unsure of the COVID-19 self-testing process, or just want to get the most accurate results as fast as possible, AusHealth's Rapid Antigen Testing Service is here to help.
Our on-site screening services provides:
An assessment of your employee self-testing process
Ways to improve and maintain a COVID-19 free workplace
An immediate indication of possible infection
Reduced wait times associated with COVID-19 testing.
How does Rapid Antigen testing work?
An AusHealth's tester/nurse will travel to your workplace
A TGA-approved nasal swab sample will be collected from participants (saliva test available on request)
The sample will be processed through the device (usually taking 15 minutes)
If the result is negative, your staff can return to work
If positive, your COVID-safe plan will be activated, notification will be given to management and the participant will be recommended for a PCR test.
In the middle of flu season, it is recommended to test your workforce once every 72 hours to ensure that infection is caught as early as possible.
AusHealth can work with you on a schedule that best suits your workplace's needs.
What are my testing options?
AusHealth use the INNOSCREEN™ COVID-19 Antigen Rapid Test Kit which is listed on Australian Register of Therapeutic Goods (listed on the TGA register). It has a test specificity of 99.25% and an overall sensitivity rate of 83.33%.
These tests are also available to purchase via AusHealth, should you wish to conduct testing within your own workplace using your own healthcare professional.
The AusHealth Rapid Antigen Testing Service is conducted by an in-house trained laboratory pathology tester or nurse to ensure the highest quality service.
We have over 100 testers across Australia to ensure coverage for all locations.
How long does testing take?
Duration: Every RAT takes around 3 minutes to complete and 15 minutes to confirm the result. The good thing is, because the information is not confidential, the next test can get started while waiting for the 15 minutes of the previous test to elapse. Therefore, it would only take around 60 minutes to complete 10 tests. However, i's difficult to be precise as it depends on number of tests.
Delivery: In-person, on-site.
Book your service now
Our services can be customised! Talk to us today to see how we can best suit your team.
Looking for something else?
AusHealth has a range of courses, services and products available to help improve your workplace's health and wellness.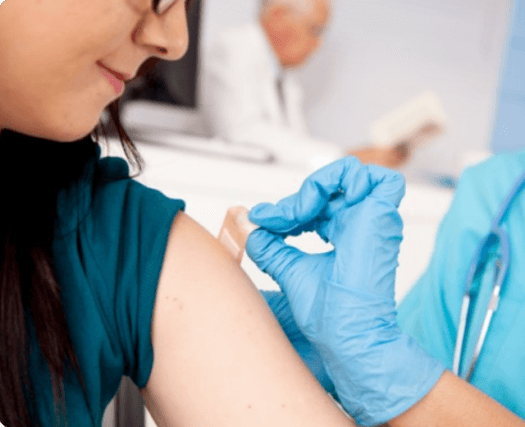 On-Site Employee Vaccinations
Be proactive with your personal health.
Learn More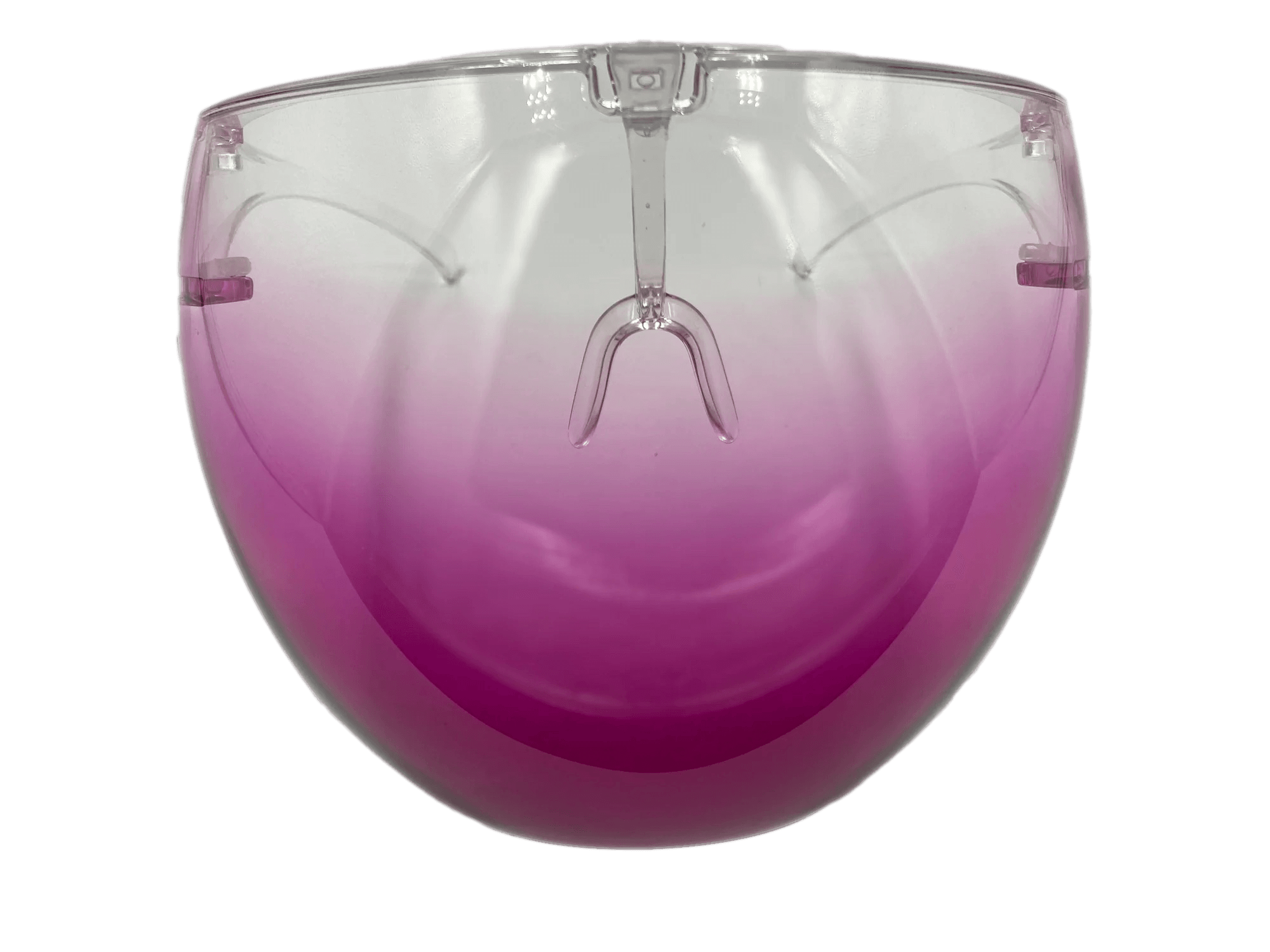 Anti-fog Reusable Face Shield - Purple
$15.90
Shop online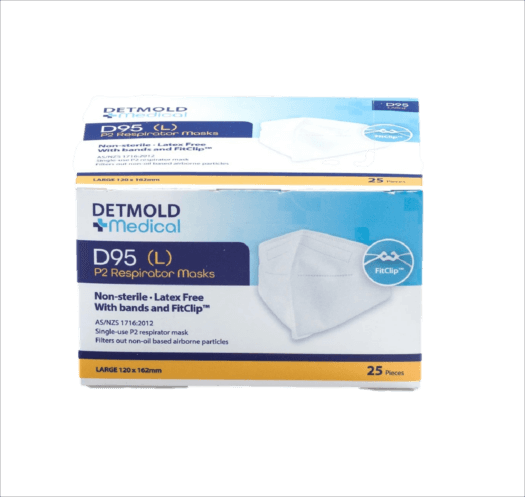 D95 Mask P2 Respirator Large with FitClip (Box 25)
$69.95
Shop online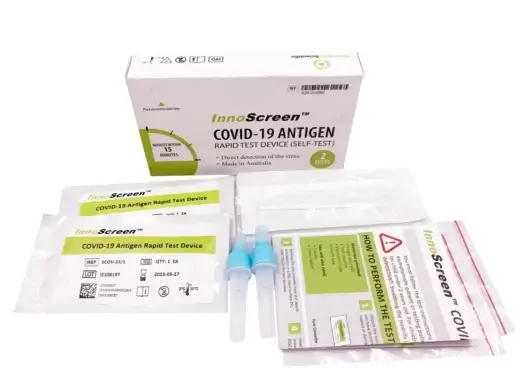 InnoScreen Covid-19 Antigen Rapid Test Device (2 x Self Test Kits)
$16.50
Shop online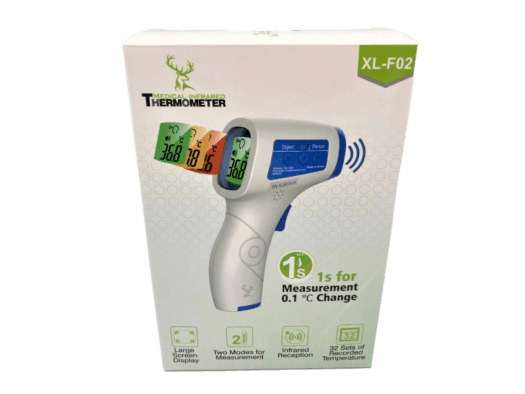 Medical Infrared Forehead Thermometer
$19.80
Shop online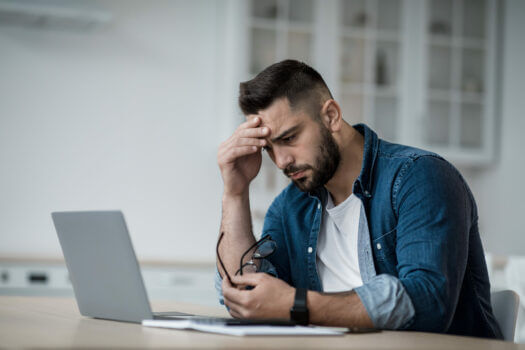 Mental Health Education & Awareness for Employees
Promoting safe, understanding, and productive workplaces.
Learn More
Need some help?
Use the links below to get in touch with us.